Stylówki wszech czasów z kultowych teledysków na jednym instagramowym koncie
Konto autorstwa Mario Dodovskiego może wprawić w zdumienie i zachwyt. Znajdziecie tu przegląd najważniejszych stylizacji z kultowych teledysków królowych popu i R&B.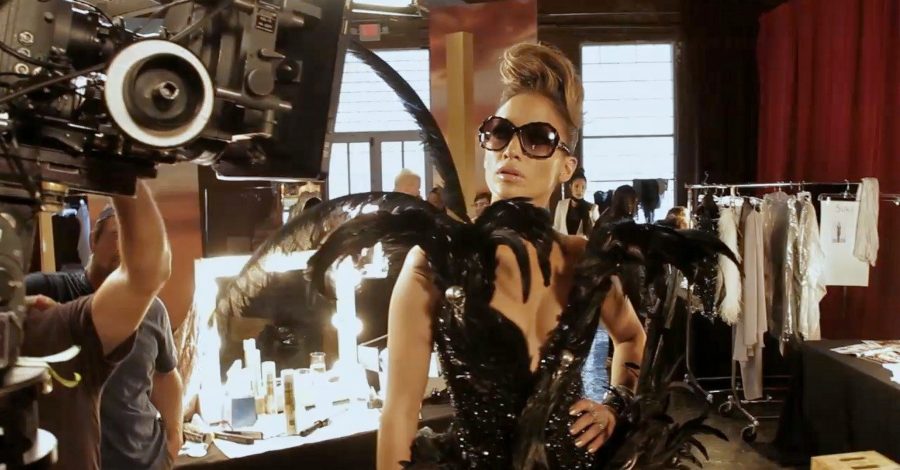 Konto Runway to Music Video jest tak dobre, że pomimo małej ilości obserwujących szybko doczekało się wzmianki na stronie amerykańskiego Vogue'a. Mario Dodovski starannie selekcjonuje to, co znajduje się na jego Instagramie.
Dostać się tu więc mogą tylko największe muzyczne diwy i to tylko wtedy, kiedy mają na sobie prawdziwe modowe perełki albo ubrania, które dzięki ich teledyskom weszły do kanonu mody.
Nie mogło więc zabraknąć Beyoncé ze stylówkami z takich teledysków jak "Crazy In Love", "Run The World (Girls)", "Déjà Vu" czy oczywiście ostatniego "Apeshit" nagranego w Luwrze.
Obok Beyoncé strojami od znanych projektantów chwali się również J.Lo, Kelis, Rihanna, Mariah Carey, Gwen Stefani, Ashanti, a nawet Celine Dion, która w ostatnich latach coraz bardziej i odważniej romansuje z modą.
Na wyróżnienie Dodovskiego zasłużyły m.in. kreacje od Dolce&Gabbana, Burberry, Moschino, Gucci, Christiana Diora, czy Givenchy.
Jak widać Dodovski kolekcjonuje tylko wielkie nazwiska, zarówno jeśli chodzi o gwiazdy, jak i o projektantów.
I chociaż autor @runwaytomusicvideo na co dzień pracuje jako twórca technicznych opisów w przemyśle dentystycznym, potrzebuje zaledwie kilku minut na zidentyfikowanie autora większości projektów pojawiających się w kultowych teledyskach. Ukryty talent godny większej ilości obserwatorów.
Tekst: MW
Zdjęcie główne: J.Lo feat. Pitbull "Live It Up"