Jak wyglądał Superksieżyc? Zobaczcie zdjęcia, na których uchwycono to zjawisko
Supermoon można było zobaczyć z wielu miejsc na świecie. Zobaczcie zdjęcia, które pokazują piękno tego zjawiska.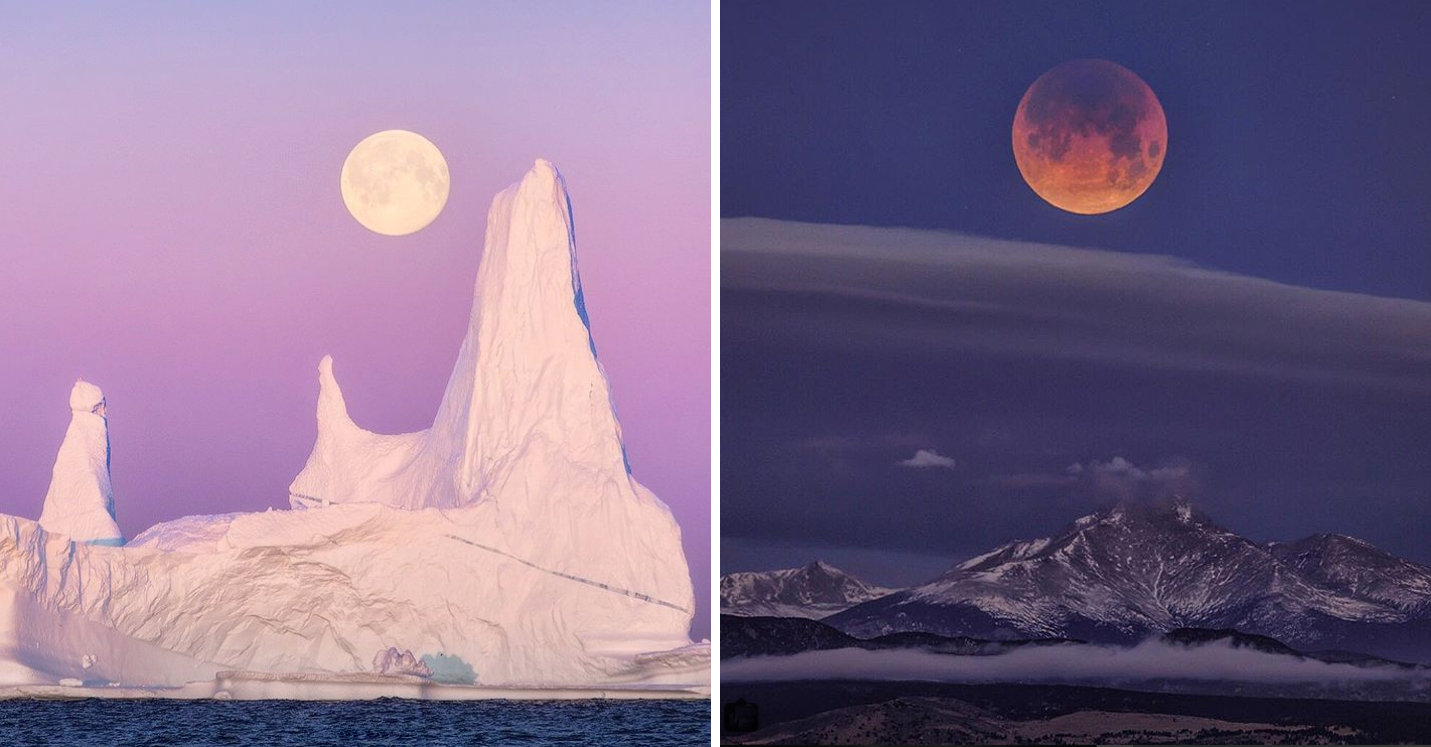 Wczoraj można było zaobserwować na niebie niezwykłe zaćmienie Księżyca, które jest określane jako Supermoon. Podobne zjawisko ostatni raz było widać 152 lata temu. Na Super Blue Blood Moon, bo tak brzmi jego anglojęzyczna nazwa, składały się w zasadzie trzy etapy: najpierw widoczny był "niebieski Księżyc" w superpełni, potem nastąpiło całkowite zaćmienie, a na koniec można było zaobserwować "krwawy" Księżyc.
Co oznaczają te terminy? Z superpełnią mamy do czynienia, kiedy Księżyc w pełni znajduje się blisko Ziemi – wydaje się wówczas większy i jaśniejszy niż zwykle. "Niebieski Księżyc" oznacza drugą pełnię podczas tego samego miesiąca i nawiązuje do angielskiego powiedzenia "once in a blue moon" oznaczającego rzecz, która wydarza się bardzo rzadko – w wypadku niebieskiego Księżyca dokładnie raz na 2,5 roku. Z kolei "krwawy Księżyc" oznacza satelitę, który podczas zaćmienia zmienia kolor na nienaturalnie czerwony. Związane jest to z załamywaniem się światła w ziemskiej atmosferze.
Supermoon był najlepiej widoczny w zachodniej części Stanów Zjednoczonych, w Rosji, we wschodniej Azji, Nowej Zelandii i Australii.
Niestety w Polsce zobaczenie superpełni nie było możliwe (zaćmienie rozpoczęło się o 11:51, kiedy Księżyc nie byłwidoczny), dlatego prezentujemy wam najpiękniejsze zdjęcia z różnych części świata, które ukazują to wyjątkowe zjawisko.